Honourable Minister to head new management team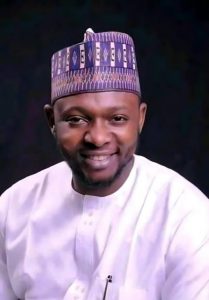 The Honorable Minister of Humanitarian Affairs and Poverty Alleviation Dr. Betta Edu has appointed Hon. Abdulaziz Danladi as new National Coordinator for the National Social Safety Nets Coordinating Office (NASSCO).
The appointment which takes immediate effect was announced in a statement by the Honourable Minister's media aide Mr Rasheed Olanrewaju Zubair on Monday, 25th September 2023.
The statement further conveyed a new management team of NASSCO to be headed by Honourable Minister, Dr Betta Edu. Whilst the Permanent Secretary, Federal Ministry of Humanitarian Affairs and Poverty Alleviation Dr. Abel Enitan will serve as Secretary of the newly established NASSCO Management team.
Hon. Abdulaziz S.K Danladi (Engr.) is a graduate of Computer Engineering from Richmond the American International University in London, England. He also holds a Masters degree in Management and Leadership from Webster University, Missouri, United States, London Campus. He completed his National Youth Service Corps (NYSC) in Act Technologies Limited and thereafter worked with National Pension Commission (PENCOM) from 2014-2018.
He resigned from PENCOM in 2018 to contest for a seat in the Nasarawa State House of Assembly. After winning the elections, he subsequently went on to represent Keffi East Constituency at the Assembly, where he chaired the House Committee on Works and Transport and deputized on the House Committee on Housing and Environment. He also served as a member of the House Committees on Health, Information, Urban Developement, and Capital Market amidst other adhoc Committees. Until his appointment, he was Senior Special Assistant (SSA) to the Nasarawa State Government on  Works.)
The new appointments and structure will ensure effective delivery of the federal government's social protection policy for Nigeria.